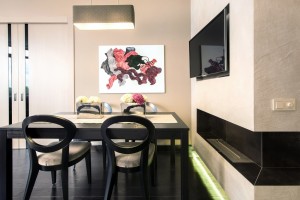 Absolute Interior Decor's, principal director, Mila Podiablonska, has been making a name for herself in numerous articles about London based designers that had been published recently in interior decor, specialty publications and newspapers (see the press tab on our website). She was just featured in the prestigious Interior Design Yearbook for 2015.

Like many London based designers
, Mila's work reflects an understanding of cultures, traditions and style. Combining all the elements of the site with expert use of colour and texture she creates exceptional contemporary designs to make the most effective use of space, giving her work a broad appeal that goes well beyond her London projects. Her passion for her craft, her skilled eye and professionalism has made Absolute Interior Decor services in demand not only as one of London based designers but also internationally.
Backed by a uniquely personal service and seamless delivery, Absolute Interior Decor's reputation with her clients as one of best designers grows from strength to strength. Unlike many other designers we have worked not only in United Kingdom but also abroad with a diverse mix of clients on projects ranging from small to large residences.
Absolute Interior Decor translates our clients' tastes and personality into bespoke rooms and homes that are beautiful, functional and highly livable. And we always strive to exceed our clients' expectations.
If you are looking for interior design, please contact us to arrange a design consultation. We will come to your home or investment property and listen to what you want and run through the different options available to you.