In addition to using lighting and colors, as mentioned in Absolute Interior Decor's last blog, applying the below design tricks you can make your room feel bigger.
Use mirrors. Mirror is one of the must-haves for a small room. You can install an oversized mirror for the living room and a smaller designer mirror for the bedroom. Interior designers advocate for mirrors, even putting two opposite one another.
Add and utilize natural elements. A vase of flowers or a bonsai is space-saving but can bring to the room a more comfortable and breathable feeling. Your room will feel wide enough to appreciate the natural beauty besides containing functional furniture.
Hang curtains, floor to ceiling. Hanging curtains floor to ceiling creates an elongated line that makes windows and thus rooms appear taller. Matchstick blinds hung just above the windows complete the effect.
Arrange furniture to create a room within a room. People have a tendency to push their furniture up against the walls. But floating the furniture makes a room bigger, even though it doesn't feel like you're maximizing space.
Buy Simple and space-saving furniture. Simple furniture is the best choice for small rooms. They exclude unnecessary detail. Floating shelves is one example because of their simple design. Another suggestion is wall to wall bookcases, where you can put all your books, decorative accents, and other small things.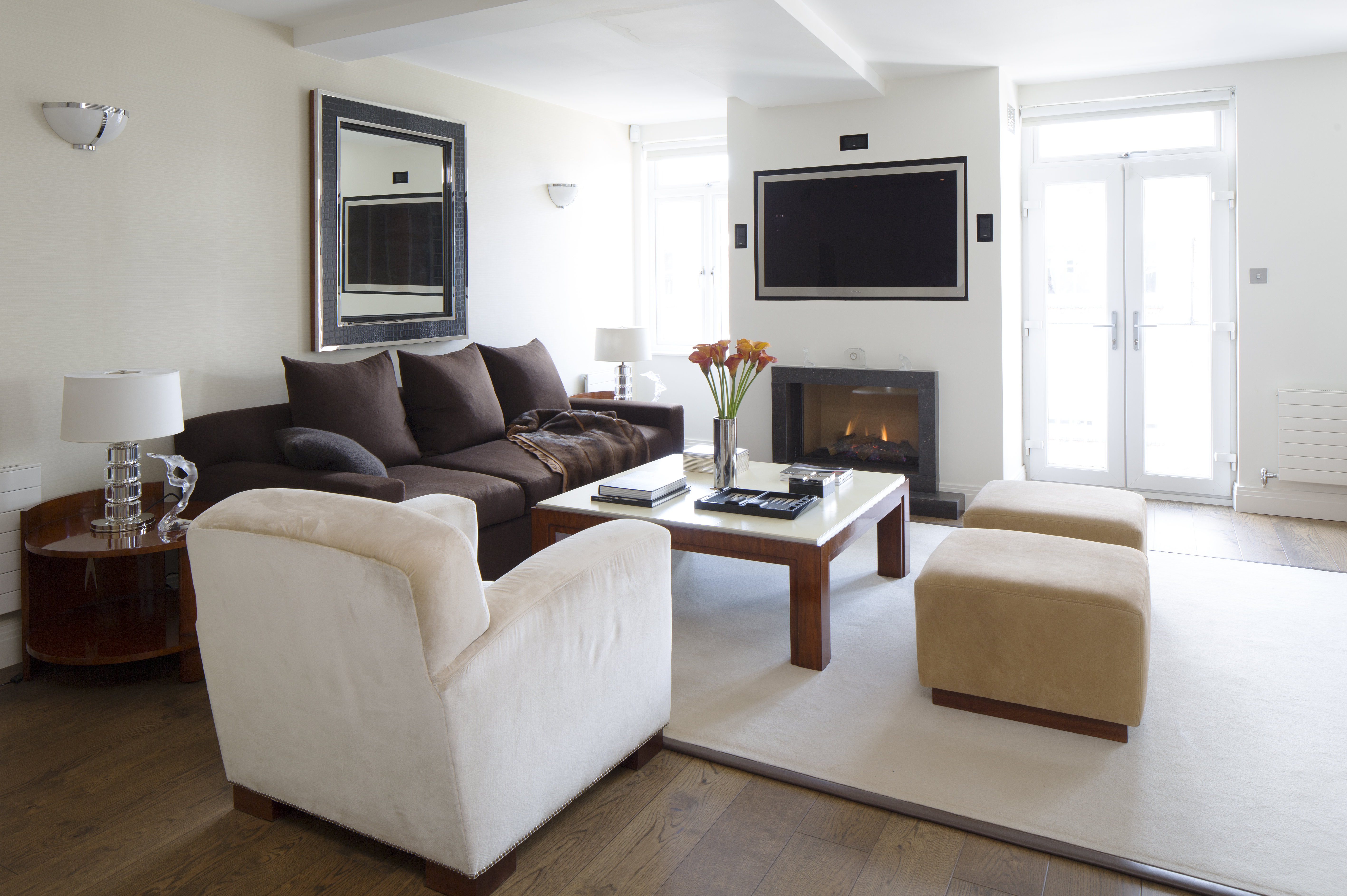 Absolute Interior Decor focuses on residential interior design projects in London, surrounding areas and also internationally. We love to fulfill all our client's needs, expectations and wishes and beyond that. Whether it's starting from scratch, renovating or adding finishing touches, we want to help make your vision become reality. No project is too big or small.