Thirty five percent of our lives is spent sleeping thus making a bedroom a very important and special place where we sleep, love and dream. No matter what design style you choose for your bedroom, accessories are important. They are a way to add your personality to your bedroom. The bedroom is the place to add photographs, feature art and an abundance of soft furnishings. Scatter cushions, throws, vases and candles are all bedroom staples. Don't be afraid to add lots of accessories that reflect your favourite activities and pleasures to the bedroom.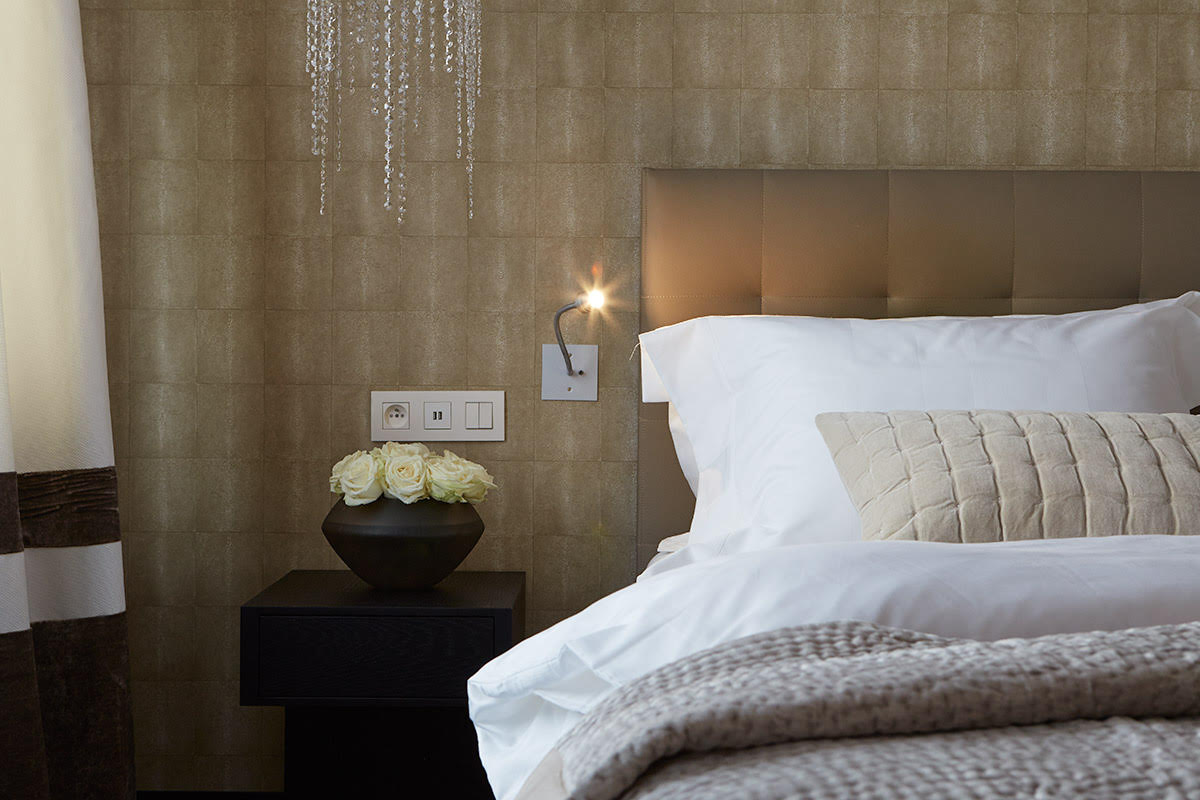 Everyone has their own taste in bedroom furnishings and finishings. From chairs to tables and more, what you put on furniture is sometimes as important as the furniture itself. Adding a sequined pillow to your bed or chair adds sparkle when the room is illuminated. A well-positioned lamp that hosts a unique shade not only adds practical light options but also can be a point of interest. A well-placed vase on a nightstand or series of books on a shelf is a small detail that can accessorize your room even more.
Wallpaper can transform the bedroom in a very big way with sparkles, holographs, and new floral designs. Some choose to set wallpaper as decoration for the bottom half of a room with a molding around the mid-point as a separation. Others choose to use wallpaper on a ceiling for additional effect. While wallpaper can change a room dramatically, it does take time to apply properly.
Paint is an important element in accessorizing your room. The best colours to consider are one that are gentle, soothing and earthy in tone. These shades are normally very popular in bedrooms. You want the light to feel soft and you want the effect to be one that puts you at ease. Matte or semi-gloss paint bounce natural and artificial light differently, so before painting the whole room, test how light affects the true colour during different times of day. You can also use stencils to create painted designs or frescos on the wall for an added touch.
Whether you have wallpaper or paint, a well-placed piece of artwork is essential. Some choose to have oversized art behind the bed acting as a headboard while others choose to have a series of three framed pieces. Groupings of three pieces of art are easy on the eye, according to decorators. A bold piece of art can accessorize your room in a big way.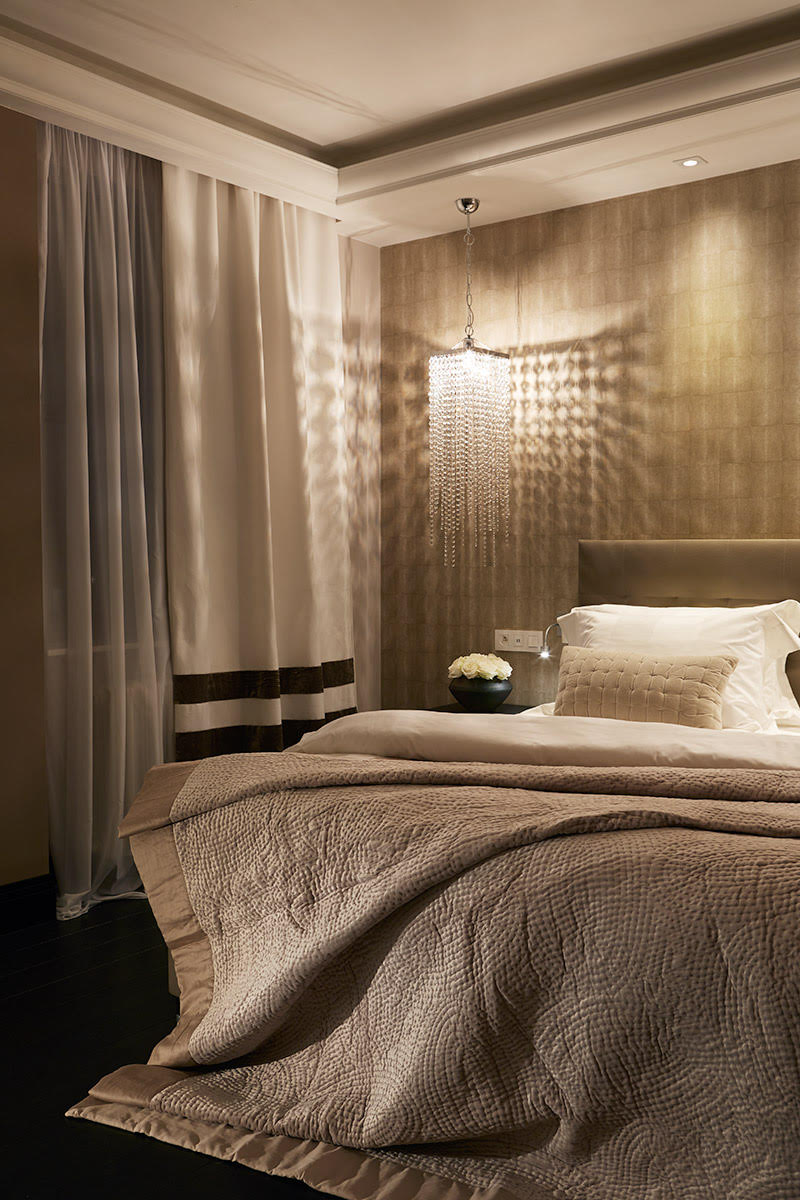 You can accessorize with bedding by switching from a solid colour to an elaborate print, or vice versa. It can change the bedroom entirely. Even a small detail like switching the colour of a bed skirt accessorizes your bedroom in a noticeable way. Adding European-sized pillows behind king-sized pillows adds to the look of comfort. Bolsters and circular pillows change up the geometric shapes of the bed and sleeping pillows.
Lighting also plays a large role in accessorizing the bedroom. By utilizing lighting inside your design you may accomplish multiple looks in the bedroom area. An overhead light is usually necessary, but try setting up a dimmer switch to help you vary the degree and create ambiance at night. Install accent lighting to create focus to artwork pieces. Task lighting is also important for reading.
Remember that less is more, so try not to clutter the space with too much. Put it all together and enjoy your beautifully decorated bedroom.