Absolute Interior Decor enjoys working on projects involving country home interiors. Our country home designed interiors look beautiful, relaxed, luxurious, charming and elegant.The last one Absolute Interior Decor finished was a project to fully renovate a relatively new farmhouse in Belgium which was built in the 1970s in an area well known for fruit farming and horse riding (see photos on the Projects tab of this website).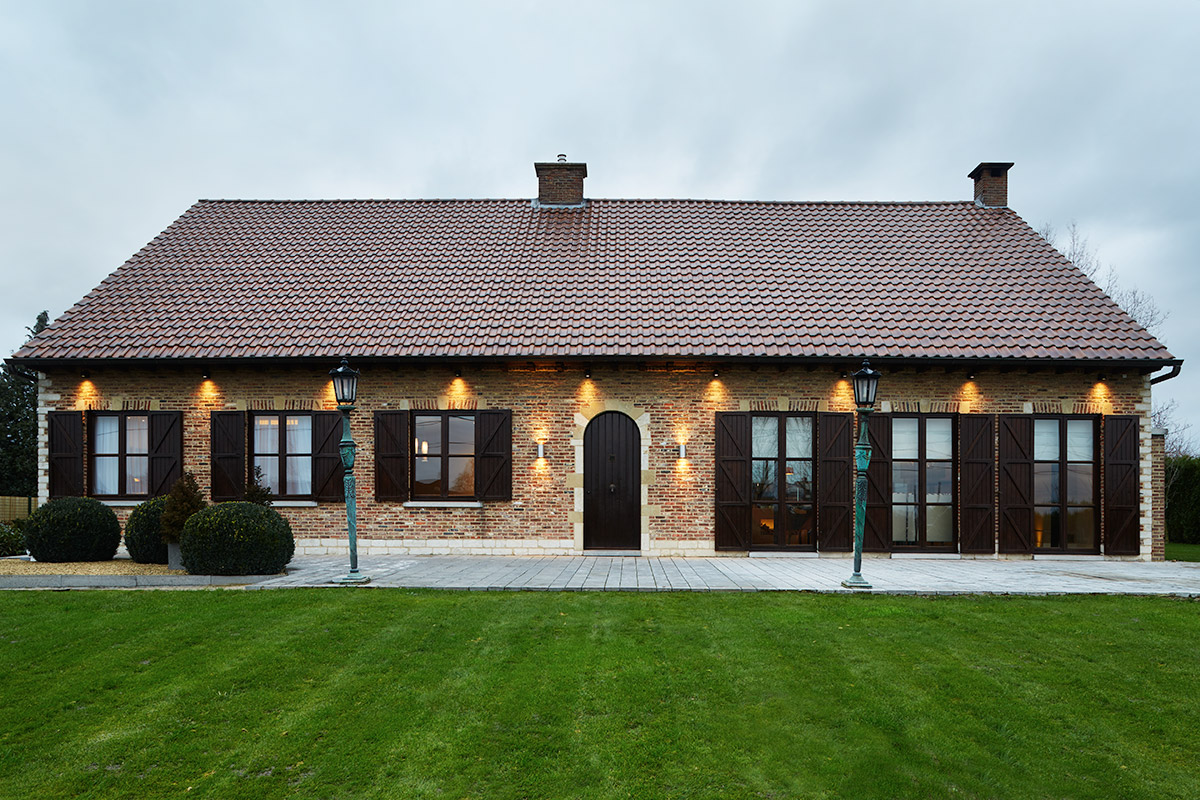 In the Belgium project, Absolute Interior Decor made significant structural changes to the rear wall of the property, extending it outwards to create more space for a larger kitchen, including a 14 meter long floor to ceiling glass wall running the length of the kitchen and living areas. This significantly improved the natural light in the living room and created a frame, and interaction, with the spectacular view of the gardens. The floor plan was redesigned to not only achieve a practical flow of movement, but also what you see and experience as you move around the property. The main entrance lobby led into the large dining and living areas. Natural zoning was afforded by the split-level hard wood flooring; firstly the dining area on the lower level flowing up to the living area that remained open-plan, but separated by a glass balustrade.
As in all Absolute Interior Design projects, country home interiors achieve the right balance between all the design elements of furniture, flooring, walls, colours, lighting and accessories creating attractive contrasts.
"I'm never short of inspiration," says Mila Podiablonska, Absolute Interior Decor's principal director and designer. "There are always new ideas and new adventures."
Absolute Interior Decor's primary objective designing country home interiors is for clients to love the look and feel of their surroundings, and we strive to exceed their expectations.