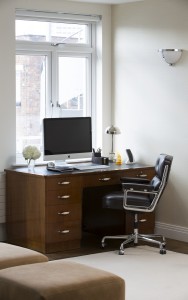 Absolute Interior Decor is involved in interior designs of London luxury residential projects. We offer a highly personalized and dedicated service and place great importance and commitment to building strong client relationships always tailoring our approach to meet each individual client's needs and delivering on time and budget.
When it comes to London luxury interior design, Absolute Interior Decor always combines in its projects a creative timeless approach with a signature elegant and luxurious style. Homeowners are looking for that unique look for their own homes and Absolute Interior Decor provides it. We are proud to create luxury interior design in London homes taking the stress out of any renovation.
Every Absolute Interior Decor design project is one of a kind and it can be difficult to see what the project is going to look like at the end if the final space is going to be drastically different from the original space. Absolute interior Decor helps turn clients' plans into a reality by delving into their ideas and growing and improving them by creating luxury interior designs for homes that is full of wonderful ideas and memories.
With Absolute Interior Decor you can achieve stylish luxury interiors of the highest standard with our bespoke service. Our attention to detail can help you visualize your creatively tailored interior with an array of personal presentation Mood Boards, colours schemes and unique design concepts for you to choose from. Incorporating your own ideas, we can develop a design scheme to suit your exact requirements. From remodeling interiors to redecoration, Absolute Interior Decor will transform your London home into an effective interior space that can be used for a wide range of activities.