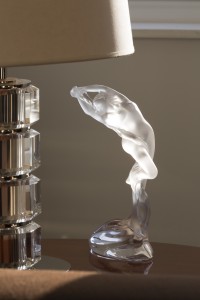 Decorating London home interiors can be an exciting and challenging experience. Absolute Interior Decor knows that no matter whether you are a beginner or have experience with home interiors, choosing room colours can be a tricky issue.  The following are Absolute Interior Decor tips to avoid mistakes with colours in the interior design of home.
Tip 1.  Don't decide on the paint colour in a store.
Absolute Interior Decor suggests that before you decide on the interior paint colour for your home, you need    to pick out the rooms' fabrics and main textiles, such as rugs and curtains because it is simply much easier to find fabrics that you like and then pick out the paint to match. Ask for samples and stick them all on a board to create a Mood Board which will help you find a range of colours, textures and patterns that work well together and discard those that do not.
Tip 2.  Don't pick hues that are too bright.
On the swatch, a colour may appear to be too dark, but the light of the room will brighten it, and thus, paint often looks much brighter when it's on an entire wall. Colours that are less saturated, with gray mixed in (often called "muddier") will look more like the hue that one is going for. When in doubt, choose a shade that is two hues darker than the one you think you want.
Tip 3.  Don't mix warm colours with cool colours.
In home interiors warm colours such as reds, yellows, oranges and beige or creamy should not usually be mixed with cool colours such as blues, greens and grays.
Tip 4.  Don't forget that lighting is important.
Always think in home interiors about lighting and how it will affect your color choices. Before finalizing your selections, see how each colour will look in the room during different times of the day. It will create completely another atmosphere while the lighting is being changed during that time.
Tip 5. Don't overload your palette.
While a mixture of colours in the interiors of most homes can be beautiful, too many or the wrong shades together can create a disastrous look. Follow a favorite colour scheme, like monochromatic or complementary, and stick with the colour principal of 60-30-10 to create an aesthetically pleasing colour scheme. Divide your colour choices into percentages: 60 percent is a dominant colour, 30 percent is a secondary colour and 10 percent is the accent colour.
Tip 6. Don't always rely on colour trends.
Adding a trendy colour to a room's palette can be the fresh take you need, but choose where you use the trend wisely. In interiors of homes, wall colours and accessories can be easily switched out, but when purchasing furniture, choose shades that will stand the test of time.
Tip 7.  Don't think neutral means beige.
While beige is a neutral, shades of your favorite colours can also act as neutrals in your room. A neutral just needs to be a balance of warm and cool tones.