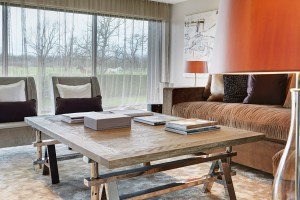 Many of Absolute Interior Decor London home interior projects start out as typical dark, cluttered, tired residence that needs to be transformed.  We have always been sympathetic to the period of the property taking that into account while changing it into a contemporary modern style. Absolute Interior Decor has designed bespoke furniture and re-configured space to create multi-functional rooms that are elegant, light, airy and extremely practical in many of its London home interiors. In London, we designed, among many others, partition walls to separate different rooms, featured bespoke TV units, built-in wardrobes, created stylish hallways and unique kitchens turning dysfunctional, dated areas into luxurious and atmospheric suites.
Absolute Interior Decor work is always undertaken to the highest standards in the industry. We create an exceptional living environment from the design of one room to an entire home. We deliver home interior design solutions to our client on time and on budget, whether tight or more luxury.
Absolute Interior Decor specializes in design services doing home interiors not only in London but also internationally. Mila Podiablonska, Absolute Interior Decor's principal director and designer, is based in London.  Her multi-cultural experience and training has shaped her design philosophy to provide a seamless journey from the initial client brief to the last accessory in the house. She encourages clients' participation throughout the whole design process making it accessible and enjoyable. Absolute Interior Decor's primary objective is for clients to love the look and feel of their surroundings, and we strive to exceed their expectations.